Jennifer Pearson, Director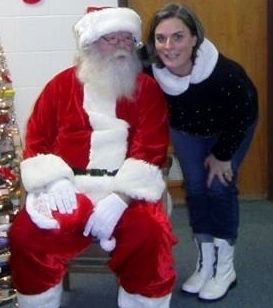 Jennifer Pearson is the Director of the Marshall County Memorial Library System. Jennifer is passionate about community building and how the public library can be central to a thriving community.
Jennifer's background includes over 10 years working for OCLC where she honed her skills in library advocacy, marketing and public relations. While at OCLC Jennifer helped to develop and then manage the
Geek the Library
advocacy program. Jennifer also worked with public libraries to extend access to e-books via the
Big Shift
project, create vibrant outdoor spaces and events via the Redbox funded
Outside the Box
program and taught libraries how to use community based advocacy to extend their reach to their communities and stakeholders. Jennifer also worked with many library consortia to develop and implement OCLC products and services.
Jennifer has also worked for Ingram Library Services as manager of their cataloging division, was a publicist at Rutledge Hill Press in Nashville and worked at the greatest independent bookstore in the entire world—
Square Books
in Oxford, MS.
Jennifer is the Past President of the national
Association for Rural and Small Libraries
. She is also active in her community as a member of the Lewisburg Rotary Club, the Lewisburg Community Development Board, the Marshall County Imagination Library Board and the Marshall County Health Council.
Jennifer is married to Scott Pearson, the Editor for the Marshall County Tribune, and together they have 3 children.
Jennifer can be reached at:
931-359-3335
614-296-2433 (Mobile)
mcmlib@bellsouth.net