Technology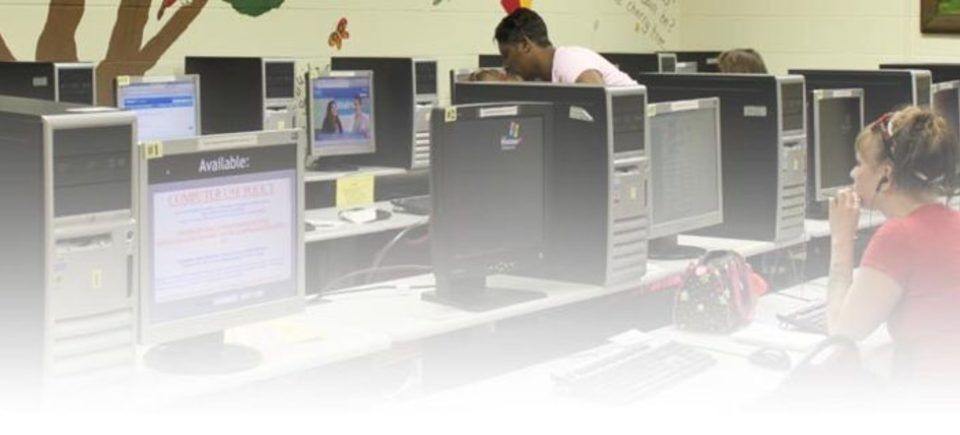 What is available?
We have books, magazines, newspapers, dvds, videos, music cds and audios for use. If we don't have a book, we can try to get it through the interlibrary loan system.
View our collections online in the 
On-lin
e card catalog (OPAC).
EBooks & Audiobooks can be accessed through the 
R.E.A.D.S download center 
Computers & WiFi
The library has 20 public computers for your use. You have a two-hour maximum usage per day. If you don't have a library card you will need to show ID. Without your own ID you will not be able to get on computers. Children under the age of 16 need parental permission to use the computers. Children age 10 and under must have a parent with them at all times in the computer room.  There is a printer available for the public computers for a fee. The public computers are available on a first-come, first-serve basis for a daily maximum of two hours. If you want sound bring your own headset. We cannot guarantee your disc, flash-drives or any other peripheral will work with our equipment. We do have WiFi for your laptop and other devices; however your laptop will be unable to use our printer or plug into the electrical outlets. Anyone owing $5.00 or more in fines will not be allowed access to any library service, including computers, until your fines are under $5.00. We filter the computers as required by Federal Law with the 
Children's Internet Protection Act (CIPA)
. However, it does not guarantee something inappropriate will not slip through. Users viewing anything staff deems inappropriate will be banned from using the computers. Our Wi-Fi has security on it just as we do our public computers, if viewing inappropriate material you will be asked to leave the library. Parents, be cautious and take responsibility for protecting your child.
Databases
Our library provides a wide variety of powerful online tools and databases. Tennessee Electronic Library which is provided by the State. View our databases 
here.
Printing/Faxing Equipment
Copy Machine is black & white and is provided by PBM of Columbia. They've set the rate at $0.10 per page.
We have a fax machine is available for $1.00 per page and a $1.00 for the call. You can receive faxes here for the charge of $1.00 per page. Our fax number is 931-359-5866. We do not fax overseas.
We also provide an e-mail and scan service for $1.00 per scan and $1.00 per e-mail. We ' also have a microfilm reader/printer in our Genealogy Room. Microfilm printing cost is $.30 for letter size and $.50 for legal size paper.
Printing from public computers is available in black & white for $.20 per page letter size and $.40 per page legal size; printing in color is $.35 per page letter size and $.70 per page legal size.